Strategy, Brand Identity, Collateral Design
Out With The Mold is a residential mold remediation company serving the Triad of North Carolina. They offer several waterproofing and disinfecting services, with organic, eco-friendly options available. Their target market is those involved with real estate, i.e. realtors and home inspectors. Their approach to marketing is predominantly through networking and word-of-mouth within the community.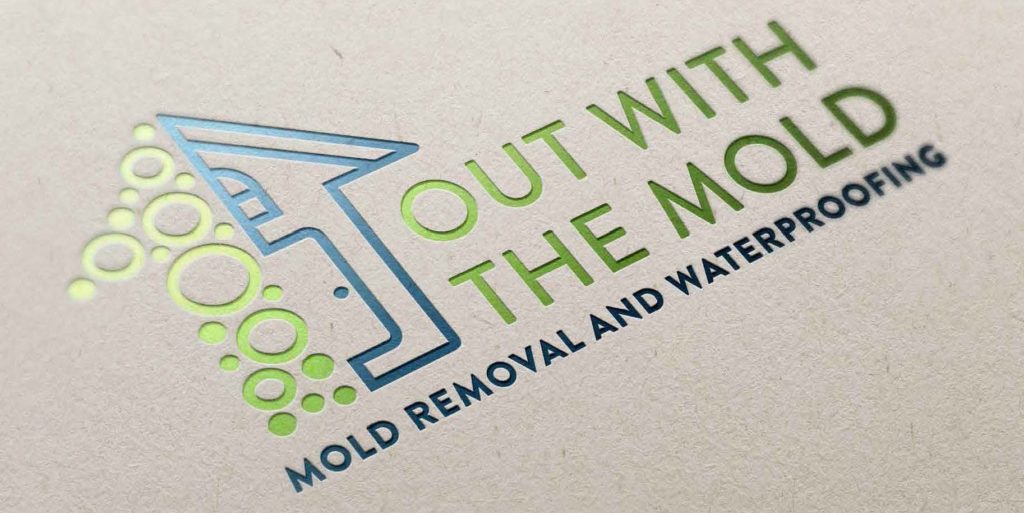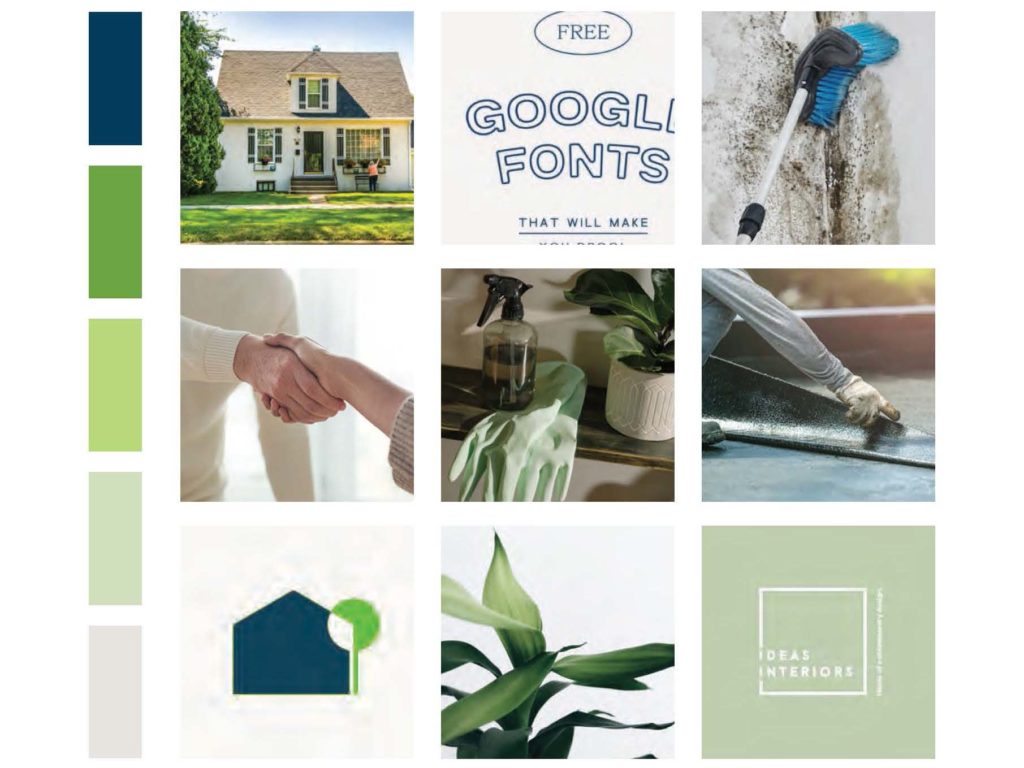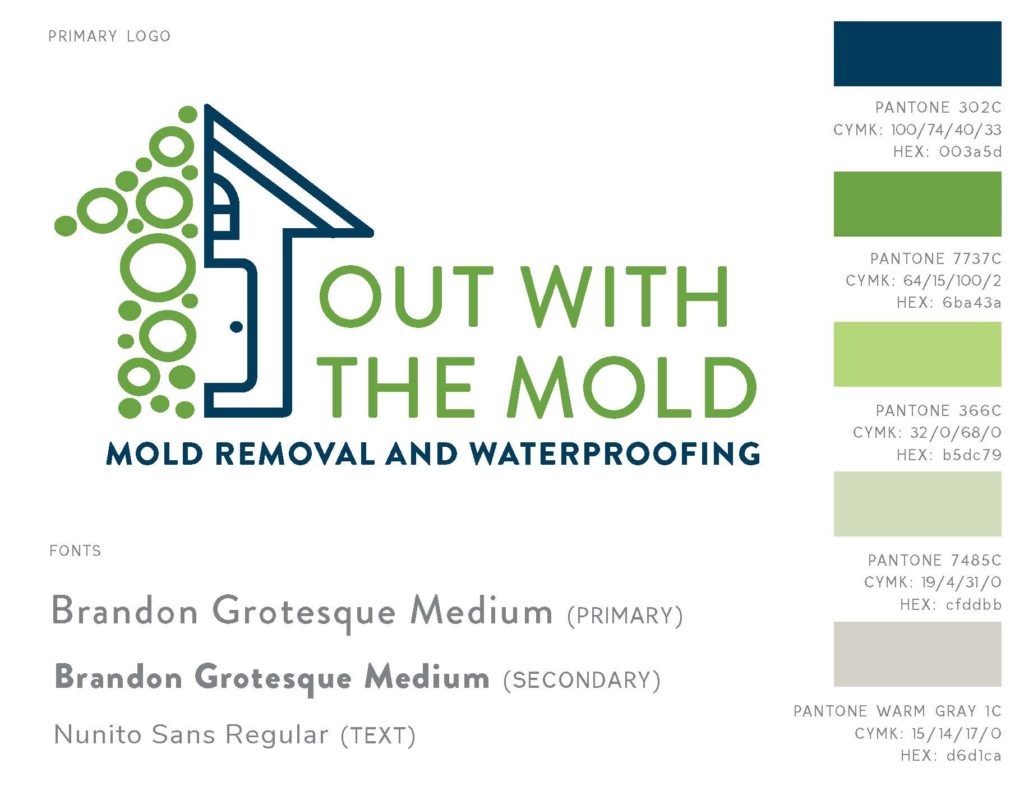 When researching the industry and competitors, it became apparent that many of the businesses marketed towards the feelings of urgency and disaster a homeowner might feel when faced with mold or water damage. Therefore, to make this business stand out among the competitors, we focused on the feeling after the problem has been solved. This is a feeling of cleanliness and peace of mind. The colors selected play into these feelings, as well as invoke the eco and organic elements that also sets the business apart.
This is further translated in the final logo with clean lines and a sans serif font. Another notable feature of the logo is the arrow shape of the house. With words like "out" and "removal" in the business name, I wanted to add an element that could convey motion.
Van Wrap Concept
The bubbles or mold spores offer the opportunity to have a fun pattern that can be used on different marketing pieces.