BRAND STRATEGY AND WEBSITE REDESIGN
Faux Real Mineral Paint is a North Carolina based business wanting to help creatives re-use, re-fresh, and re-inspire their spaces through the use of their paint. Their target market comprises two main groups: small, local art supply retailers and women new to the furniture refinishing field.
With this project, we worked towards better connecting with their target audiences and providing the support and resources both groups were looking for. For the small business owners, they were wanting to become more knowledgeable and confident in the product they were selling. For the newer female creators, they were searching for guidance and a community to grow with.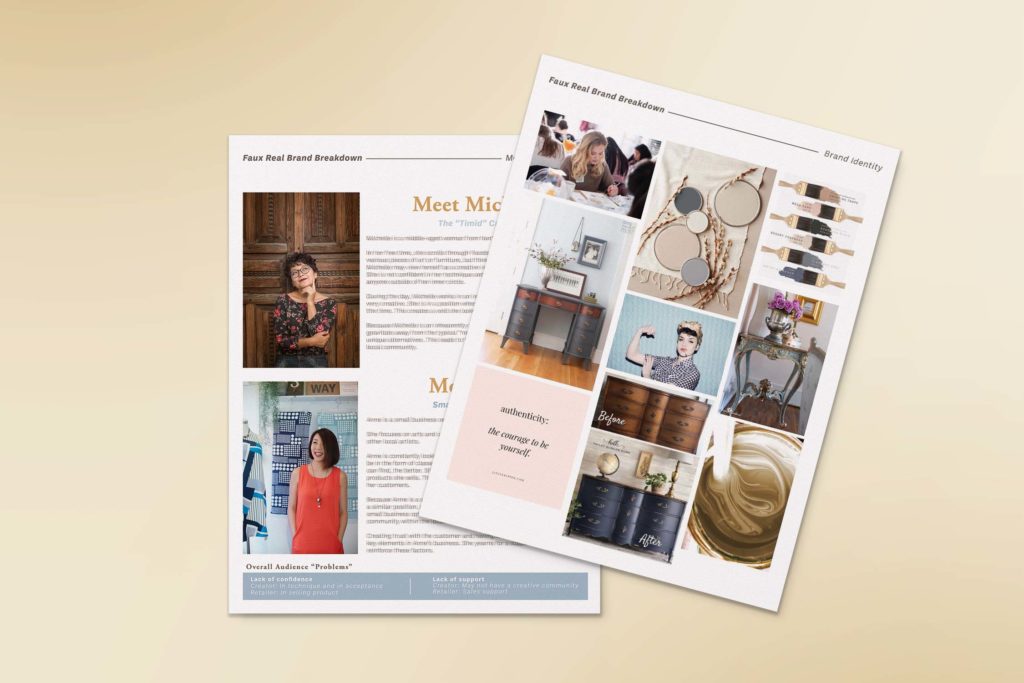 To get to this revelation, a brand strategy session was held to really get to the purpose of Faux Real Mineral Paint. We investigated the audience, their struggles, and researched how their competitors were solving problems. We looked further into the pros and cons of mineral paint and how we could market in a way their competitors weren't. This resulted in creating a new brand voice that offered empathy and confidence to the customers, positioning the product as a quality, budget friendly alternative. The brand's values also showed passion for being a local, small business, something that their target retailers could relate to.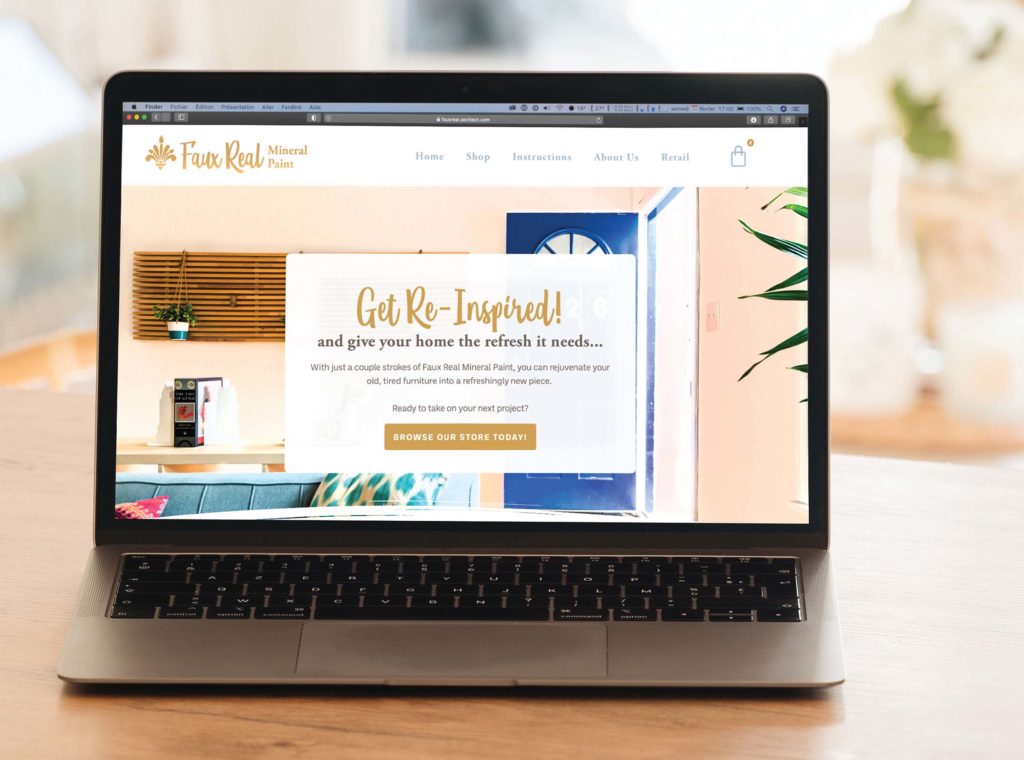 To further resolve this disconnect, we refreshed the website, making it more inviting and coherent as to what Faux Real Mineral Paint offered. New copy was created to enforce the brand's voice, with phrases such as "simple process" and "become a pro". A new logo was designed to represent the new identity. Where the old logo had very little connection with the purpose of the business, the current one invokes the idea of paint and growth.
For the small business owner, a custom back-end portal was created to easily order their products at the wholesale rate. Printed resources were also updated, such as the paint swatch cards.